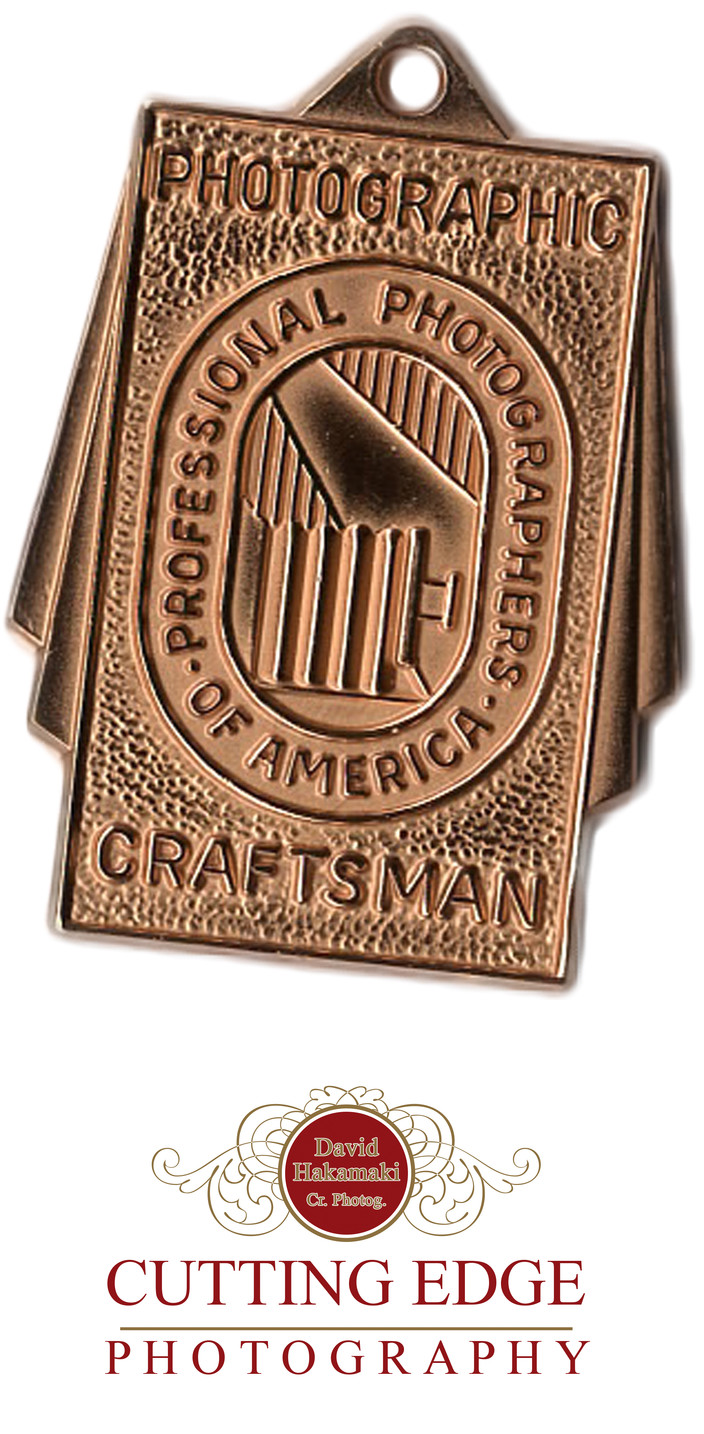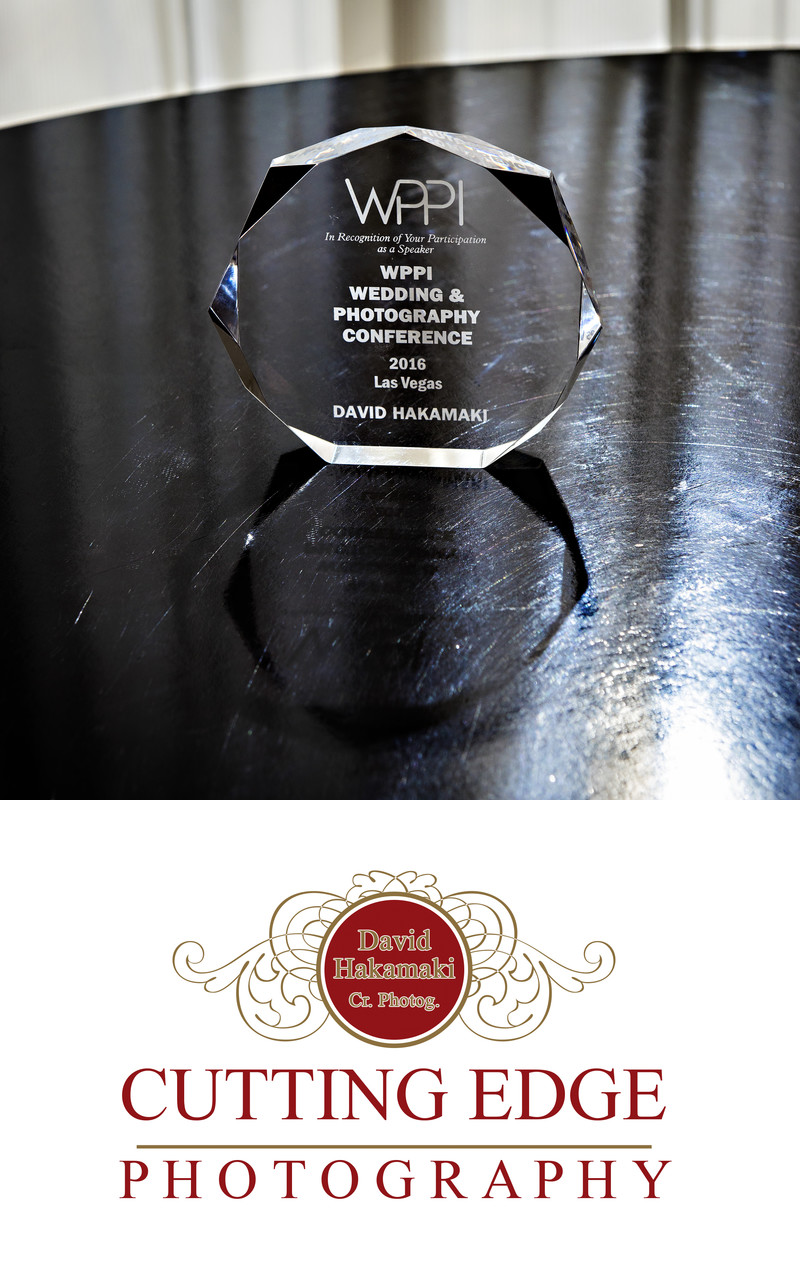 David Hakamaki from Cutting Edge Photography in Iron Mountain has expertise in posing, lighting and location, along with an ability to educate other photographers. David has achieved the highest levels in the photographic industry and continues to educate photographers around the world. A few of his awards and accolades include:

Photographic Craftsman (Cr.Photog.) - Professional Photographers Association
Awarded by the largest professional photography organization for excellence in photography and photography education. Awardees must meet merit criteria in photographic submissions, speaking and service to photographic organizations.
Door County Travel Magazine "Featured Wedding Photographer" - 3 out of 4 Years

David Hakamaki has been the featured wedding photographer in Door County Travel Magazine 3 out of 4 years. Door County is a destination location and has been listed as one of the top destinations in the US by Fortune Magazine. His wedding images were published to promote weddings in Door County Travel Magazine.
National Speaker
David Hakamaki has been a featured speaker at some of the top photography conventions across the country. He has been a routine speaker at the Wedding & Portrait Professionals International (WPPI) convention, presenting to sold out audiences for the past 6 years. David has been a speaker at the prestigious Society of Photographers UK Convention in London, where his unique brand of photography and business knowledge thrilled his British audience. Mr. Hakamaki has also been a speaker at numerous state, regional and local conferences throughout the county, including Alabama, Illinois, Iowa, Louisiana, Michigan, Minnesota, Nevada, New York, North Carolina, North Dakota, Ohio, Rhode Island, Texas, Vermont and Wisconsin.
Other Accolades
David Hakamaki has been featured in numerous professional articles, webinars and training programs. Other accolades include:
Senior Dream Team - Simply Color Lab Speaking Team
Interfit Creative Pro - Interfit Photographic
"Champions" - Kubota Image Tools
Featured Photographer - Savage Universal Corporation
BlackRapid Affiliate - BlackRapid
Photographers Ignite - Featured Presenter
Faces of PPA - Featured Photographer
PPA Today - Featured Article on David Hakamaki
Kubota CLICK online Photography Magazine - Feature Article on David Hakamaki
Adjunct Professor - Micro & Macroeconomics - Bay College
Instructor of Photography - Bay College & Michigan Technical Education Center
Cover and page images - UP Travel Guide (multiple years)
Cover and page images - Door County Travel Magazine
Memberships
Professional Photographers Association (PPA)
Wedding & Portrait Professionals International (WPPI)
Society of Wedding & Portrait Photographers (SWPP)
Society of International School and Event Photographers (SISEP)
Business Networking International (BNI)